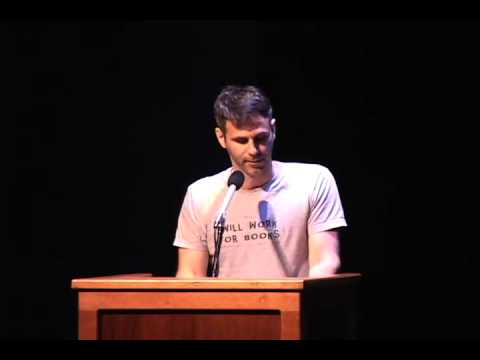 "I renamed my iphone the titanic, so when I plug it in to itunes it says 'the..."
– ty allison (via partiallycommitted/bowlsby/jessicat stalk) (via commacommachameleon) (via sassygirl) (via emilyposts)
Brian Williams' thank-you note to Canada →
frenchelon: After tonight's broadcast and after looting our hotel mini-bars, we're going to try to brave the blizzard and fly east to home and hearth, and to do laundry well into next week.  Before we leave this thoroughly polite country, the polite thing to do is leave behind a thank-you note. Thank you, Canada: For being such good hosts. For your unfailing courtesy. For your (mostly) beautiful...
necessary backstory: her coworker just had their...
J: read receipts make me happy in a really lame way
see also: hacking voicemail systems to get direct extensions
E: ahh, you're a cubicle drone now
do you have a labelmaker?
J: oh, you love your labelmaker, shut up
E: because that thing brings me the kind of joy usually reserved for new moms
"you can't possibly understand until you have one yourself"
J: but no, no label maker as of yet
i'm waiting til the time is right
when i'm a little more stable, financially
E: sure, and emotionally prepared
just so you know, mom once told me she wouldn't mind if i had a labelmaker before marriage
but she would really prefer it if i waited until things were legal
J: it's a personal decision
i'd at least like to be involved with a three-hole-punch i felt i could count on until i really start thinking about label makers.
E: well, as we learned from your coworkers, never lie about where you get your office supplies
because staples does NOT accept returns from office depot
The great disadvantage of watching the Olympics as a historian is that, after a glass or two of wine, you're all "Zubok and Pleshakov! Didn't they dominate with the Pamchenko at the Albertville Games?"
M: please refer to it by its proper names, the iSavior or JesusTablet
E: or iDiedforyoursins
M: please refer to it by its proper names, the iSavior or JesusTablet
E: or iDiedforyoursins
what i've been up to
- braying about how battlestar galactica is the best thing since sliced bread, democracy, jesus of nazareth. my very patient family put up with three hours of season one before all falling asleep with varying amounts of toasted head chardonnay still in their glasses. - and we had christmas together, too. edward james olmos played but a minimal part, leaving carbohydrates to take the spotlight. -...
And now, the pitch meeting for "Up."
jasontheexploder: "HEY I KNOW LET'S MAKE A PIXAR MOVIE THAT WILL EMOTIONALLY OBLITERATE EVERYONE THAT SEES IT AND TURN THEM INTO SOBBING PILES OF SAD."
snicker →
A little Battlestar Galactica humor for you this morning.
"The River," Josh Ritter.  Tomorrow...
Today, in honour of anti-capitalism, I will be a...
"You're a hoser!" frenchelon: In Canada, hoser was previosly used as a jocular slang term meaning rube by members of the same (working) class in Western Canada and Ontario towards others within the same class. It was not a term used by urbanites, intellectuals, or non-Canadians as a pejorative, historically. Today, the word hoser evokes—sometimes sympathetically, with gentle...
"Reminder to self: You don't need to sound smart, Mister Smarty Pants. You..."
– via Throwing Hammers
sarahb: kfan: hortenseg: SMM- Your choices are all quite good, but this is actually the #1 Thanksgiving afternoon/evening film of all time. I suggest you agree with me, lest you want to spend the evening on the third floor with Fuller, who has not gone easy on the Pepsi. Correction: the best Thanksgiving Day movie is Addams Family Values. This is fact, unassailable, absolutely above...
on k's work dinner tomorrow
jen: nicest guy in the room is guaranteed to be liable for the deaths of at LEAST 13 people.
me: yeah, but that's pretty standard for any DC gathering of people with college degrees.
jen: point.
Complaint #524
whitewhine: God, I'm just too busy to go to Germany. -Whine by Kristn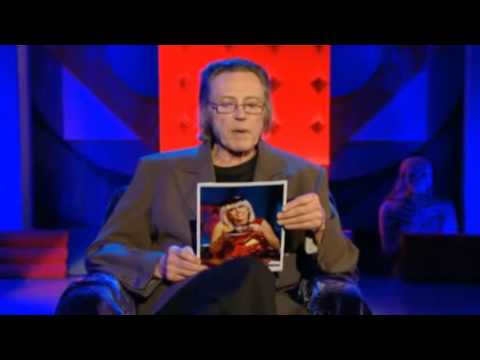 Texts to my mom, Vol. Whatever
Just went to the opera with my gay MT friends who swear the guy from Glee never did gay porn. And they would know.
"When I was on the editorial board, there was a guy I worked with named Steve..."
– Gail Collins
#1 Dead Until Dark →
I'm writing reviews for a pseudo-Cannonball Read over on Attic Salt. And for the record, my book club chose this selection when I was not present.
Musicians Seek Secret U.S. Documents on...
Bands and Recording Artists Named in the Requests AC/DC Aerosmith  Barney theme song (By Bob Singleton) The Bee Gees Britney Spears  Bruce Springsteen Christina Aguilera David Gray  Deicide Don McClean Dope Dr. Dre Drowning Pool Eminem Hed P.E.  James Taylor Limp Bizkit Marilyn Manson  Matchbox Twenty Meatloaf Meow mix jingle Metallica Neil Diamond Nine ...
L: we are gonna go out to VA
his parents house
check out where he grew up
i.e. he is determined to bone me
I mean. Joss Whedon is directing an episode of... →
ardenashley: [head explodes]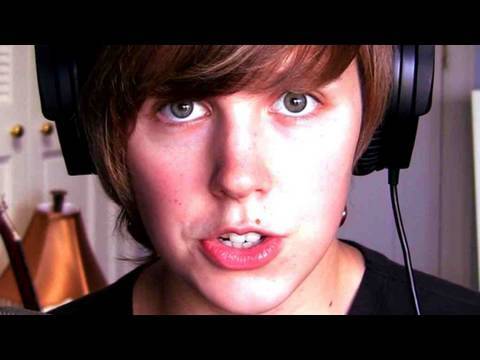 Pine Nut Rosemary Shortbread →
Make these immediately.
"She did strangle me. So that breaks a friendship, right?"
– some Housewife
George: It was actually my first game of Spin the Bottle.
Geoff: Yeah, you waited until girls had boobs.
George: Boobs and MONEY.
also, love how tyra plays her guest spot like...
There is NO WAY the use of the final measures of Les Preludes in this week's Gossip Girl was accidental.  At least one production staffer totally went to Interlochen.